MoneyWorks®
Gold
Need all the bells and whistles? MoneyWorks Gold has all the features of MoneyWorks Express and is a powerful, multi-user capable accounting and business information system. Enjoy cost centre accounting, multi currency, job costing, inventory management and much more – all in one place and all fully integrated.
Starts at just $0.00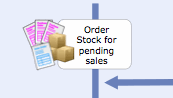 Integrated cashbook, general ledger, receivables and payables.
Powerful subledger capabilities, allowing departmental/cost centre reporting and budgeting.
Send and receive invoices or payments in any currency.
Enter quotes, sales orders and purchase orders and manage deposits, backorders and shipping.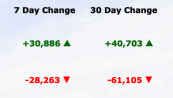 Store product images and barcodes, manage multiple pricing and discounts.
Manage inventory and manufacturing.
Automatically collate time and disbursements for billing.
Customise any of the supplied reports, or create your own.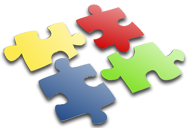 Fast network access allows multi-user access to your MoneyWorks Gold accounts file.
Per-user privilege controls protect your vital accounting data.
Customise MoneyWorks or add your own features using the built-in scripting system.
Integrate MoneyWorks with other key systems for streamlined workflow and greater productivity.
Features common to all MoneyWorks products
Need on-demand access to multiple files by multiple users, or access from remote sites or mobile devices?
Then you'll need to consider MoneyWorks Datacentre.
MoneyWorks Datacentre
Provides 24/7 access to multiple MoneyWorks files by multiple users on demand.
Allows access for custom apps from mobile devices, such as iPads or smart phones.
Learn more >
Looking for a cloud solution?
Then you'll need to consider MoneyWorks Now.
MoneyWorks Now
MoneyWorks Now has the features of MoneyWorks Datacentre, but is hosted in the cloud.
Learn more >