MoneyWorks®
Express
With all the features of MoneyWorks Cashbook, plus receivables and payables, MoneyWorks Express is the ideal accounting solution for the smaller business that aims to grow.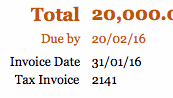 Generate invoices and statements. Monitor amounts owing and get notfications of overdues.
Create eye-catching invoices, statements, PO's, mailing labels & remittance forms.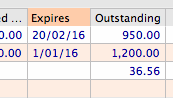 Full payments history, as well as automatic notification when creditor invoices overdue.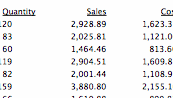 On-screen sales graphs plus in-depth customised analysis by almost any criteria
Features common to all MoneyWorks products
Need inventory, time-billing, multiple currencies or
multi-user?
Then you'll need to consider MoneyWorks Gold or Datacentre.
MoneyWorks Gold
MoneyWorks Gold includes all the features of Express, plus full inventory control, job costing, foreign currency support and more.
Learn more >
MoneyWorks Datacentre
MoneyWorks Datacentre has all the features of MoneyWorks Gold, with the convenience of server hosting.
Allows any (authorised) user to access any MoneyWorks file at any time.
Access MoneyWorks from mobile devices (iPad, iPhone, Android etc).
Learn more >