In this newsletter …
Announcing MoneyWorks 9.1r2
The current MoneyWorks version is the newly released 9.1r2, and as usual we recommend that you update as soon as convenient.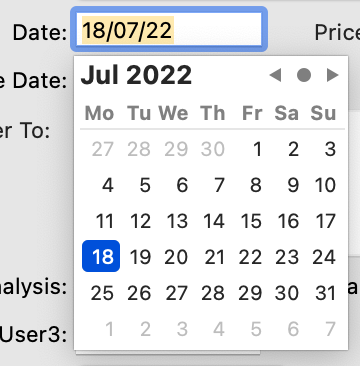 The update includes quite a number of significant enhancements, including:
Improved Build capability to better handle serial and batch/lot numbers.
Optional date picker, for easier date selection (see tips du jour).
Improved handling of changes in transactions imported from Load Bank Statement.
Option to keep new modal windows on same screen (Windows only).
Folder creation/reveal capabilites (see Simple Document Management below).
For more information see the MoneyWorks 9.1 change notes.
macOS Ventura
Ventura, the next revision of the macOS, is expected to be available in October. As usual Apple have made some breaking changes, so we strongly advise updating to MoneyWorks 9.1 before you install Ventura. This is particularly important if you are intending to upgrade a Mac hosting the MoneyWorks Datacentre server, as Ventura breaks the MoneyWorks updater (you will need to reinstall Datacentre in this case).
Simple Document Management

If you are an engineer, accountant, manufacturer or similar you might have a folder of files that pertain to a particular product, client, job or similar. Enhancements in MoneyWorks 9.1 allow you to open such a folder when you are looking at a customer/product/job etc in MoneyWorks. For example, when looking at a product record, you can just click a button to open the folder containing the product drawings, costings, specifications, notes and whatever other information you have stored. For more information on this, see Simple Document Management
Remote Warehousing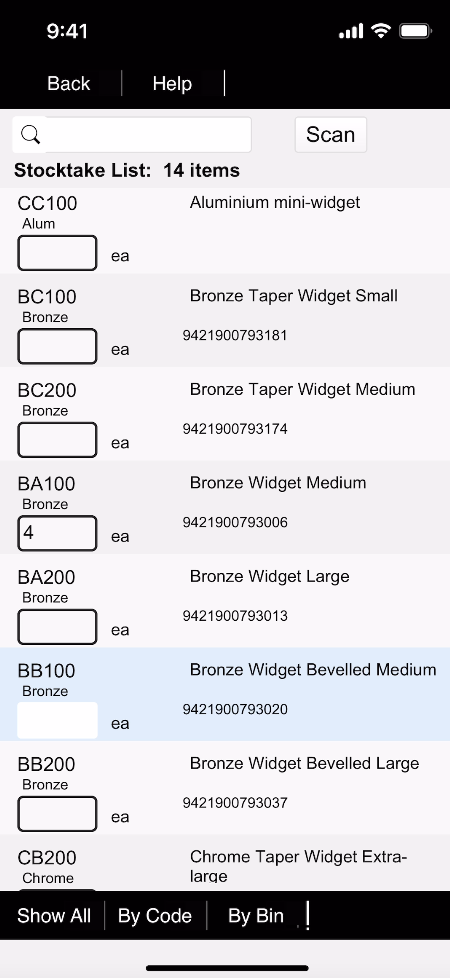 With MoneyWorks 9.1 we have also significantly enhanced the warehousing capabilities in MoneyWorks, allowing the following to be done from an iPhone/iPad (but not, before you ask, Android).
Inwards Goods: Receipting inwards goods.
Outwards Goods: Picking outwards goods.
Stock Requisition: Requisition items for a job.
Item Transfers: To a different stock location.
Quick Stock Take: For specified items only at a location.
Stock Take: Full stock take at a location.
If your items are barcoded you can use the camera on the device as a scanner. Serial and batch/lot numbers are fully supported.
Remote Warehousing will be available in late October as a MoneyWorks Service, and will use an enhanced version of MoneyWorks Go. If you want additional information or to be advised when it is available please email info@cognito.co.nz.
MoneyWorks Customisations
The customisation abilities of MoneyWorks allow you to do much more with MoneyWorks than just the listed feature set (for example the Shopify, BigCommerce and WooCommerce services are essentially just customisations that we have made available as MoneyWorks Services). Here are some examples of customisations implemented by MoneyWorks users that we are aware of:
Price Books: Extending the MoneyWorks pricing levels to handle special pricing requirements. For example specific prices/discounts for products for a particular customer (or category of customer), often for a limited date range and/or minimum purchase quantities.
Manufacturing and Work Orders: Addition of work orders to the standard MoneyWorks lists. Work orders are essentially bills of material for bespoke manufacturing, allowing the costing, scheduling and management of production work orders. The final step of the work order management is the creating of the finished stock in MoneyWorks based on the actual items used in production (which can vary from the original plan).
Purchase Order Consolidation: Allowing multiple purchase orders to be combined into one invoice, which generally corresponds to one or more containers being shipped from that supplier.
Contract management: For builders, a single MoneyWorks screen to manage contracts, including variations. Budgets and actual costs are displayed in a single management window.
Weighbridge recording: When trucks, generally with scoria or similar, are weighed on the company weighbridge, the weight and job information is automatically recorded in MoneyWorks for customer billing.
Trucking:Taking information from MyTrucking.com and automatically generating invoices based on a special pricebook in MoneyWorks that caters for type of vehicle and container, kilometres/zones travelled, fuel surcharges and specific customer charges/discounts.
EDI:Receiving and/or sending transactions such as invoices or orders in electronic format. EDI (Electronic Data Interchange) is a term, not a standard, so companies have developed their own formats, each of which must be specially catered for. MoneyWorks does of course support the international PEPPOL standard for eInvoicing in Australia, New Zealand, Singapore and the UK.
If customisations such as these might be useful to your organisation, or you have bottlenecks that you think could be overcome by some sort of automated process, please contact us.
Enhanced Build Command
In MoneyWorks 9.1 we have enhanced the Build command so it better handles components with serial or batch/lot numbers, as well as finished goods that may have serial/batch numbers. Essentially when you build an item and MoneyWorks detects that the item or its components require serial/batch numbers, the items are displayed in the Build window and the serial/batch numbers can be entered directly. Components will have serial/batch numbers already recorded in MoneyWorks (these show in red), finished goods will need new serial/batch numbers to be allocated (these show in blue).
For example, the item "SERIALISEDITEM" requires a serial number. It has a bill of materials that includes (amongst other components) three SER2 (each of which will have serial numbers) and 1.5 of item BATCH (which has a batch number). If we are building two of these we would have the following enhanced Build screen: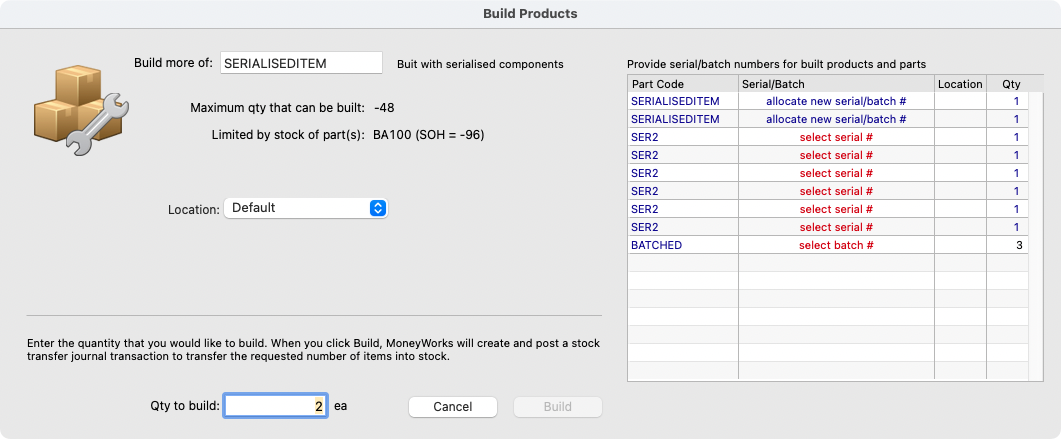 Tips du Jour
Quick date entry: A quick way to type a date that falls in the current month is to just type the day number. When you tab out, MoneyWorks will fill in the month and year for you. If the date is in a different month in the same calendar year, enter day/month (or month/day if you are using American dates), and tabbing out will fill in the current year. This works with and without the date picker.
Date Picker If you prefer not to use the Date Picker, turn it off in Edit>MoneyWorks Preferences>General. MoneyWorks Preferences are specific to each computer, so turning this off will not affect other users.
Windowing Issues: If your windows get too wide for your screen (this can happen when, for example, you have a lot of custom columns and move to a smaller screen) you can reset them as outlined in this article. Also for Windows users, MoneyWorks 9.1 has an option "Always open new windows on the main screen" under the Windows menu (so all new windows and alerts will be together on the screen in which the MoneyWorks frame window is located).