Edit
IRD Connect window
Information about your last finalised GST, as well as information accessed from the IRD site, is displayed in this window: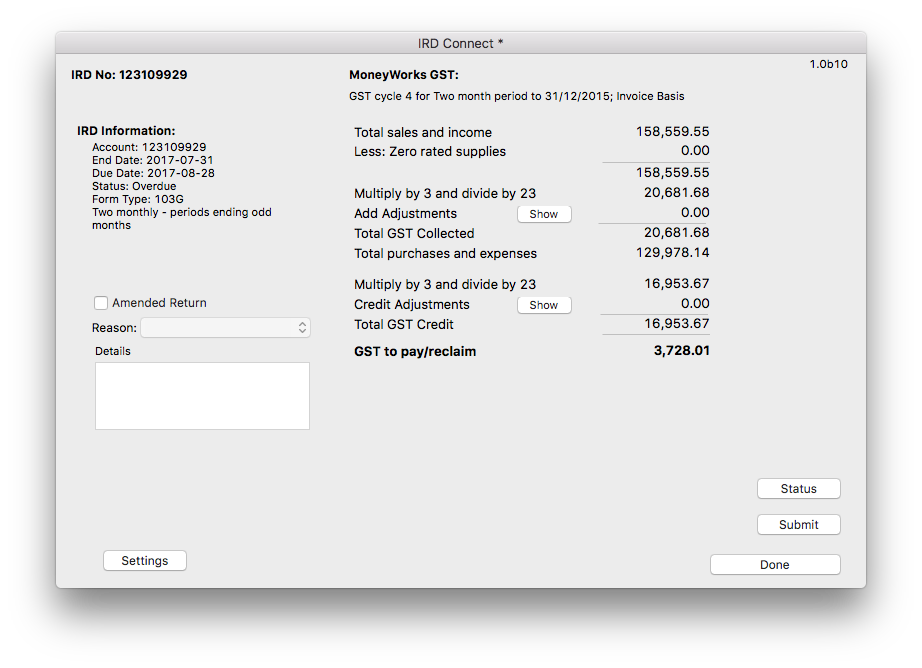 IRD Number: This is the IRD number, as specified in Show>Company Details in MoneyWorks.
IRD Information: This information is retrieved from the IRD site and shows your current obligations and status.
MoneyWorks GST: These are the numbers from your last Finalised GST return in MoneyWorks. It is these numbers that will be uploaded to the IRD if you click the Submit button.
If you are registered for the Ratio method, additional information is shown: