Edit
Setting up Multi-Currency
Multi-currency is turned off by default and needs to be enabled.
Choose Edit>Document Preferences
The Document Preferences window will open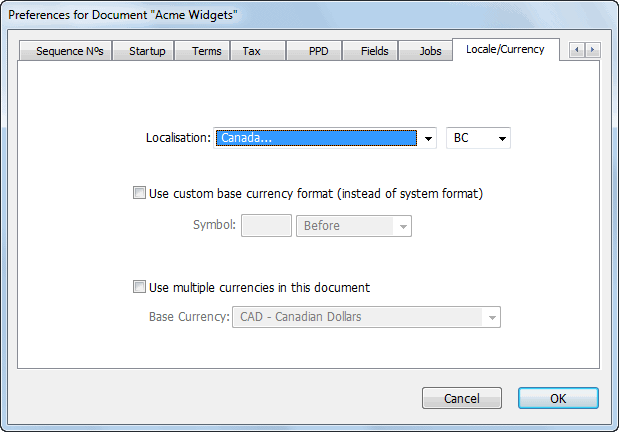 Click on the Locale/Currency tab
Turn on the Use multiple currencies in this document option
Select your base currency (i.e. your local currency) from the menu.
Click OK
Note: Once you have created a currency, you will not be able to turn off the Use multiple currencies option.