Edit
Emailing
Used to specify how emails generated by MoneyWorks are to be sent.
Create message in the system mail client: Emails will be created in your desktop mail system, allowing them to be checked and sent. Windows users can select Outlook or any other simple MAPI client. For Mac users, the default email client will be used (Mail or Outlook supported).
Send emails directly via a mail server: SMTP details if you want to bypass your email client and use the built-in SMTP server.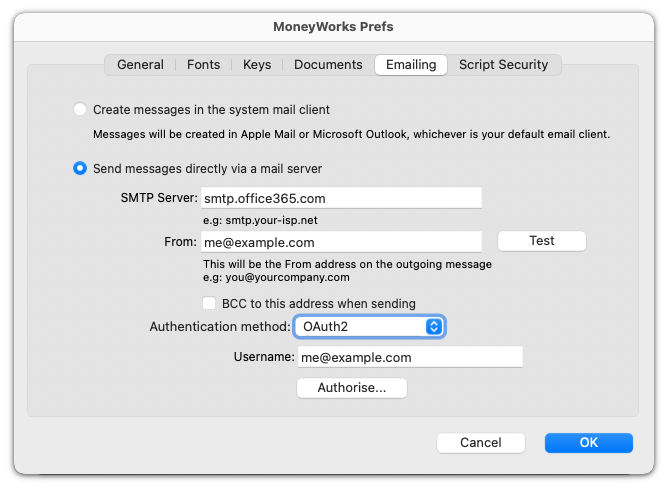 The email address specified here is the default one to use; if the logged in user has an email address specified as part of his or her user privileges settings, that will be used instead. Check with your ISP or IT support person if you are unsure as to your settings.
Note: No record is maintained in MoneyWorks of emailed items. Set the BCC option to have a copy of emails sent to the specified From address.
Script Security
For security reasons, mwScripts do not have access to your complete file system.
If you need your scripts to access other directories, they should be specified here.