Edit
Quotes
Preparing a quote for the supply of goods or services is similar to preparing a sales order—in fact quotes and (unprocessed) sales orders are interchangeable.
To prepare a quote:
In the Transaction list, click the New button or press Ctrl-N/⌘-N
A new transaction window will open.
If necessary set the transaction Type to Quote
Pressing Alt-Shift-6/Ctrl-Shift-6 is a keyboard shortcut for this.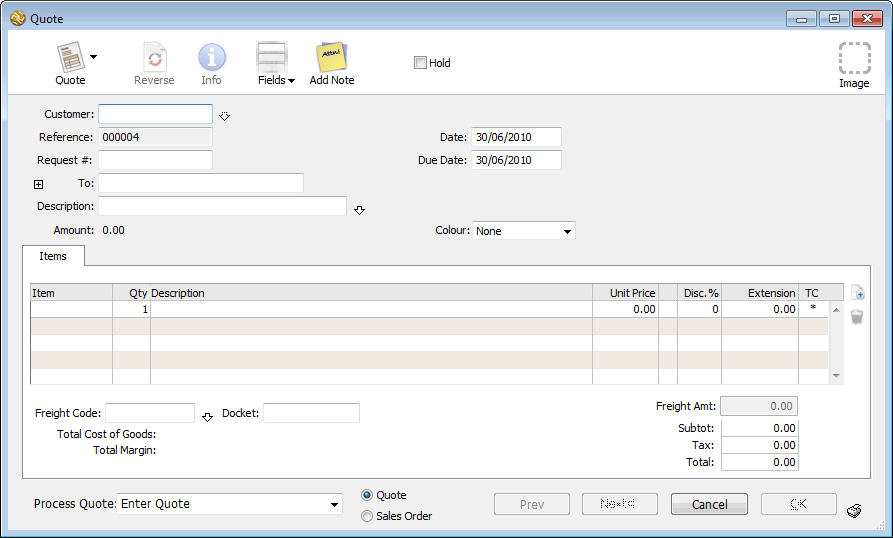 Enter the details as for a sales order
Note that there are no available, ship or backorder columns.
To print the quote...
Click the Printer icon next to the OK button.
The printer icon will be displayed on the Next and OK buttons, indicating that the quote will be printed immediately when the button is clicked.
Click the OK (or Next) button
The Print Quotes settings window is displayed.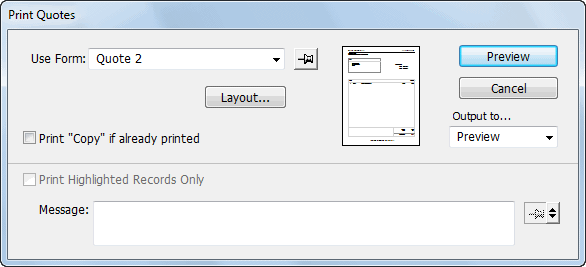 Ensure that the Use Form pop-up is set to your preferred Quote Form before clicking the print or preview button