What's New in MoneyWorks 8
MoneyWorks 8 is a major upgrade, packed with a host of requested features. It gives you more control, greater flexibility and makes it even faster to work with the data you need.
New features common to all MoneyWorks products
We've added major features across all MoneyWorks products.
Unlimited Contacts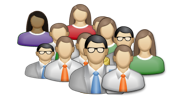 Keep as many contacts as you want per organisation.
Smarter Allocations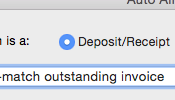 Automatically coding bank statements and transactions is more precise.
More and bigger fields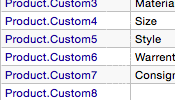 More and longer fields for storing extra customer, product, job, and transaction information.
Plus
Separate colour naming per table (i.e. transaction colour names can be different from account, names etc).
Improved support for HiDPI (high resolution) displays on Windows
Better Dropbox support for automatic off-site backups.
More standard reports
Customise/personalise your emails with mail merge when using smtp emailing
Creation of emails in Outlook on Windows is faster: messages with signatures now appear in your outbox instead of in a new window
Smaller files (existing files shrink in size by 15-50%)
New features in MoneyWorks Express/Gold/Datacentre.
As well as all the enhancements above, now your forms capability just got better.
Enhanced Forms Design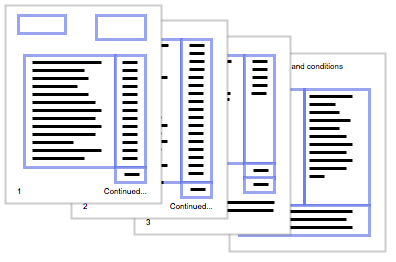 Sections and revamped list sizing make for better forms.
New features in MoneyWorks Gold/Datacentre.
We've also added power features to MoneyWorks Gold/Datacentre, and extended the already impressive ability to customise and to integrate with other systems.
Serial/Batch Tracking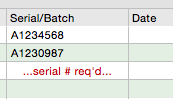 Track item serial and batch numbers.
Enhanced security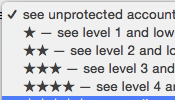 User roles and account security levels.
Bigly customisable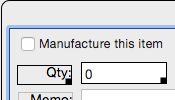 Add your own custom windows and lists to handle operations that are unique to your business.
Plus
Location tracking: Track stock by location, with or without serial/batch tracking. There is no effective limit on the number of stock locations you can define.
User roles: Users can now have their privileges set by roles. This makes it easier to manage the privileges for large numbers of users.
Dashboard calendar: Calendar to help you manage and plan, with separate calendars for company and each user, plus user definable calendars (e.g. for meeting room booking)
Departmental reconciliation: The Bank Reconciliation can now be used to reconcile arbitrary departmentalised accounts.
Timesheet Entry: Can now be used to enter budgets, serial numbers and locations.
Credit terms: Can be more than 127 days.
Powerful new scripting capabilities: Including support for file handling, CURL, BASE64 and the new MoneyWorks custom windows.
New features in MoneyWorks Datacentre.
Significant speed improvements for these operations when operating over a high latency network (i.e. an internet connection or bad WiFi network):
Stocktake
Changes to chart of accounts structure
Timesheet entry
Bank statement auto-coding
Reports with breakdown settings

Plus
Backups and archives can be directed to a Dropbox or OneDrive folder, for automatic off-site backups.
Console now displays expiry dates for SSL certificates.
REST server now supports HTTP/1.1 for faster processing.
System requirements
Please note that Snow Leopard on Mac and XP/Vista on Windows are no longer supported.
Mac 10.7 Lion or later required. 10.11 El Capitan or later recommended
Windows Windows 7 or later required. Windows 10 recommended
For more detailed requirements please see Systems Requirements.
Change Notes
For more detailed information on changes in MoneyWorks 8, see the change notes
As you would expect with MoneyWorks
Upgrading is easy
MoneyWorks 8 will automatically convert MoneyWorks 7 files into the new file format and archive the old file.
Upgrade now
As you would expect with MoneyWorks
Upgrading is easy
MoneyWorks 8 will automatically convert MoneyWorks 7 files into the new file format and archive the old file.
Upgrade now